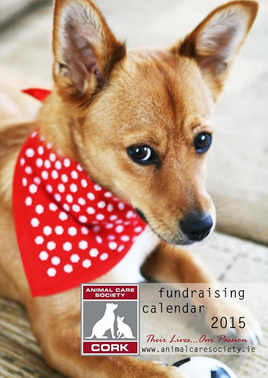 ACS Calendar 2015
Price: €6.00 + P&P*
Price: for 2 €10.00 + P&P*

Please note, our calendars are designed by our volunteers and printed right here in Cork by Omah printing in Wilton. We support our local businesses in full and we do not have them printed in the Far East to save a Euro. Our local businesses need our support.

All proceeds of the sale go towards our vets bills which have skyrocketed this year. This year we have printed a limited number of copies, so hurry and order yours NOW, before they have all gone! Note that they are shipped in a protective A3 size jiffy bag and will not fit through your letterbox. May we suggest that if your company allows you to do so, that you have them shipped to your work address? We charge post and packing at cost only.

Oops. Almost forgot... several Pet Stores in Cork have them too, as well as various veterinary surgeries in and around Cork. So, please do not delay, they are flying away!

In Stock



*calendars will be mailed in a protective cardboard cylinder